Thank you for visiting Hair Design by Amy
As a client you can expect personalized attention, being provided with todays most modern styles and techniques, using only the best products, and to always be given the highest standards in professional service.
NOW featuring SARA LYNNE MOHR, Hair stylist
CLICK HERE FOR PRICING AND CONTACT INFORMATION
Specializing in: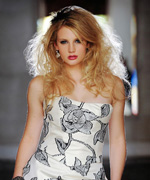 Corrective coloring
Quality men's hair cutting and styling
Modern cutting and styling of women's hair
Formal hair styles for every occasion
Permanent Hair Straightening using Matrix OptiSmooth products for soft and healthy results.
Organic Salon Services – Hair Coloring, Straightening and Permanent Waving (extra fee's may apply)

For Appointments
Call Amy: (623) 455-0953
Email: [email protected]
Hours:
Wednesday & Friday: 9am-5pm
Saturday: 8am-4pm
---
Call Sara: (602) 677-7246
Email: [email protected]
Hours:
Tuesday, Thursday & Sunday 9am-5pm
Late appointments by request.
---
**NEW LOCATION**
Hair Design by Amy
SALON4
9710 W Happy Valley Rd, Ste 21
Peoria, AZ 85383
Gift Certificates Available

Hair Cuts - $30 to $65
Teen Cuts - $25 to $35
Child Cuts - $20 to $30
Bang Trim - $7